Aims and scope
Critical Care is a high-quality, peer-reviewed, international clinical medical journal. Critical Care aims to improve the care of critically ill patients by acquiring, discussing, distributing, and promoting evidence-based information relevant to intensivists. Critical Care aims to provide a comprehensive overview of the intensive care field.
Articles
Research | 4 December 2018
Influence of neutropenia on mortality of critically ill cancer patients: results of a meta-analysis on individual data
Quentin Georges, Elie Azoulay, Djamel Mokart, Marcio Soares, Kyeongman Jeon, Sandra Oeyen, Chin Kook Rhee, Pascale Gruber, Marlies Ostermann, Quentin A. Hill, Pieter Depuydt, Christelle Ferra, An...
Research | 18 December 2018
Prevalence and risk factors for acute kidney injury among trauma patients: a multicenter cohort study
Anatole Harrois, Benjamin Soyer, Tobias Gauss, Sophie Hamada, Mathieu Raux, Jacques Duranteau and for the Traumabase® Group
Research | 19 December 2018
Mild decrease in heart rate during early phase of targeted temperature management following tachycardia on admission is associated with unfavorable neurological outcomes after severe traumatic brain injury: a post hoc analysis of a multicenter randomized controlled trial
Akihiko Inoue, Toru Hifumi, Yasuhiro Kuroda, Naoki Nishimoto, Kenya Kawakita, Susumu Yamashita, Yasutaka Oda, Kenji Dohi, Hitoshi Kobata, Eiichi Suehiro, Tsuyoshi Maekawa and on behalf of the Br...
Research | 21 December 2018
Circulating adrenomedullin estimates survival and reversibility of organ failure in sepsis: the prospective observational multinational Adrenomedullin and Outcome in Sepsis and Septic Shock-1 (AdrenOSS-1) study
Alexandre Mebazaa, Christopher Geven, Alexa Hollinger, Xavier Wittebole, Benjamin Glen Chousterman, Alice Blet, Etienne Gayat, Oliver Hartmann, Paul Scigalla, Joachim Struck, Andreas Bergmann, Massimo Antonelli, Albe...
Research | 27 December 2018
Kidney histopathology in lethal human sepsis
Adnan Aslan, Marius C. van den Heuvel, Coen A. Stegeman, Eliane R. Popa, Annemarie M. Leliveld, Grietje Molema, Jan G. Zijlstra, Jill Moser and Matijs van Meurs
Latest blogs

Latest Supplements
Expedited peer review
We recognise that scientifically sound, high quality manuscripts are often turned away from broad-scope "high-impact" journals based on the issue of "general interest." Critical Care will consider rapid publication of such manuscripts if they are submitted together with the original peer reviewer reports, letter of rejection, and a rebuttal. Please also mention this in your cover letter.
Additional peer review may be necessary and the final decision will be made by the Editor.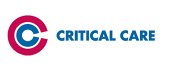 Follow