Aims and scope
Critical Care is a high-quality, peer-reviewed, international clinical medical journal. Critical Care aims to improve the care of critically ill patients by acquiring, discussing, distributing, and promoting evidence-based information relevant to intensivists. Critical Care aims to provide a comprehensive overview of the intensive care field.
Latest blogs

Latest Supplements
Expedited peer review
We recognise that scientifically sound, high quality manuscripts are often turned away from broad-scope "high-impact" journals based on the issue of "general interest." Critical Care will consider rapid publication of such manuscripts if they are submitted together with the original peer reviewer reports, letter of rejection, and a rebuttal. Please also mention this in your cover letter.
Additional peer review may be necessary and the final decision will be made by the Editor.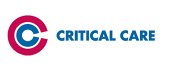 Follow