Poster presentation

Open Access
ST segment elevation in lead aVr and left main coronary infarction in the post-resuscitated patient
Critical Care
2009
13 (Suppl 3) :P33
Cardiac Arrest
Dispatch
Ventricular Fibrillation
Neurologic Sequela
Rapid Diagnosis
Lead aVR is an electrocardiographic lead that is frequently ignored [
1
,
2
]. Many clinicians consider lead aVR as a not useful electrocardiogram one. Instead of this, we report a patient that was resuscitated from a ventricular fibrillation and presented with ST-elevation in lead aVr (Figures
1
and
2
) and right bundle brunch block. The patient was immediately transferred to the cath lab and a left main coronary artery occlusion (LMCA) was visualized [
3
]. In this emergency scenario the patient had another cardiac arrest in pulseless electric activity and we proceeded with percutaneous revascularization of the LMCA (Figure
3
). The patient returned to spontaneous circulation and after 14 days was dispatched from hospital without neurologic sequelae. The rapid diagnosis of such events is critical to guiding early intervention and appropriate disposition in many patients with ACS. Electrocardiography is an appropriate bedside tool used in the ED to make a rapid diagnosis of ACS especially using the aVr lead, allowing physicians to select appropriate therapy and to predict potential cardiovascular complications.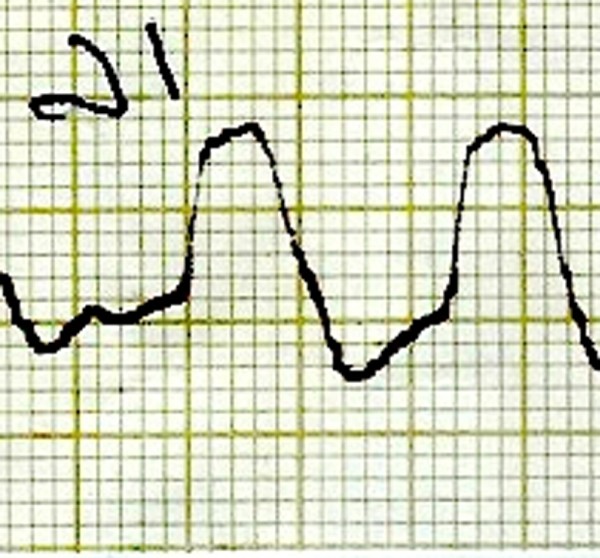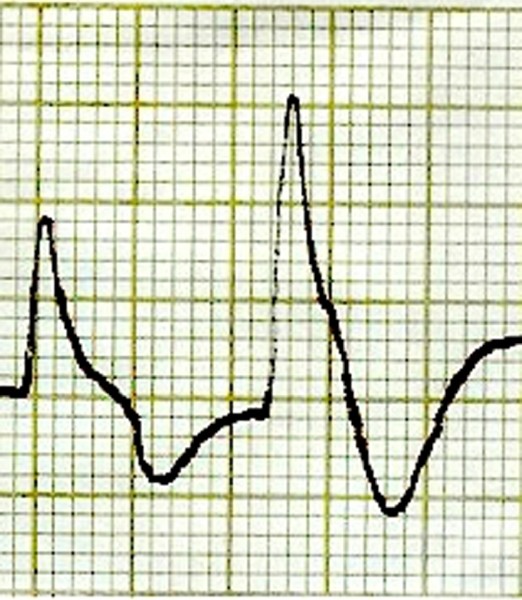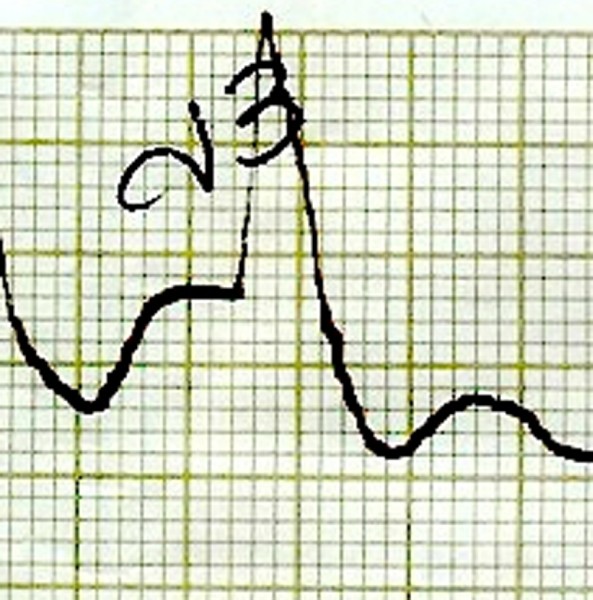 (1)
Dante Pazzanese Institute of Cardiology, São Paulo, SP, Brazil
Gorgels AP, Engelen DJM, Wellens HJJ: Lead aVR, a mostly ignored but very valuable lead in clinical electrocardiography. J Am Coll Cardiol 2001, 38: 1355-1356. 10.1016/S0735-1097(01)01564-9View ArticlePubMedGoogle Scholar
Gaitonde RS, Sharma N, Ali-Hasan S, Miller JM, Jayachandran JV, Kalaria VG: Prediction of significant left main coronary artery stenosis by the 12-lead electrocardiogram in patients with rest angina pectoris and the withholding of clopidogrel therapy. Am J Cardiol 2003, 92: 846-848. 10.1016/S0002-9149(03)00898-1View ArticlePubMedGoogle Scholar
Yamaji H, Iwasaki K, Kusachi S, et al.: Prediction of acute left main coronary artery obstruction by 12-lead electrocardiography. ST segment elevation in lead aVR with less ST segment elevation in lead V(1). J Am Coll Cardiol 2001, 38: 1348-1354. 10.1016/S0735-1097(01)01563-7View ArticlePubMedGoogle Scholar
© BioMed Central Ltd 2009