Correlation between three methods of calculating oxygen extraction ratio (OER)
Critical Care volume 3, Article number: P142 (2000)
Introduction
OER can be calculated using OER = (SaO2-SvO2)/SaO2. SaO2 and SvO2 can be measured by blood gas analysis or by continuous non-blood sampling display. The aim of this study was to compare the three methods of calculating OER.
Methods
Sixty-five sets of measurements from 16 patients were studied. Arterial and continuous cardiac output with SvO2 (SvO2–CCO, Baxter) catheters were inserted. Simultaneous blood samples were taken for arterial and mixed venous blood gas measurements using co-oximetry. Continuous SaO2 from pulse oxymetry (SpO2) was recorded. OER was calculated using three methods for each set of measurements: Conventional blood sampling method: OER1 = (SaO2–SvO2)/SaO2; Partial blood sampling method: OER 2 = (SaO2–SvO2–CCO)/SaO2; Non-blood sampling method: OER 3 = (SpO2–SvO2–CCO/SpO2. Simple linear regression with 95% confidence intervals was applied to test the correlation between the three methods.
Results
There was a significant positive correlation (P < 0.001) between the three methods.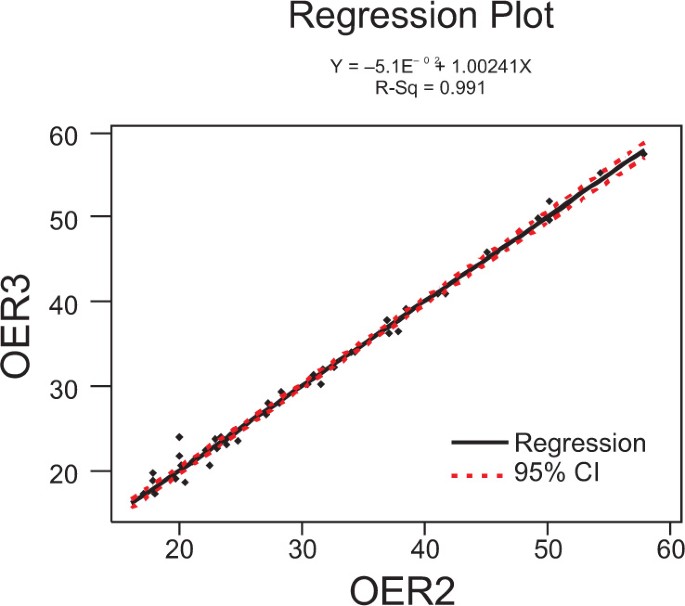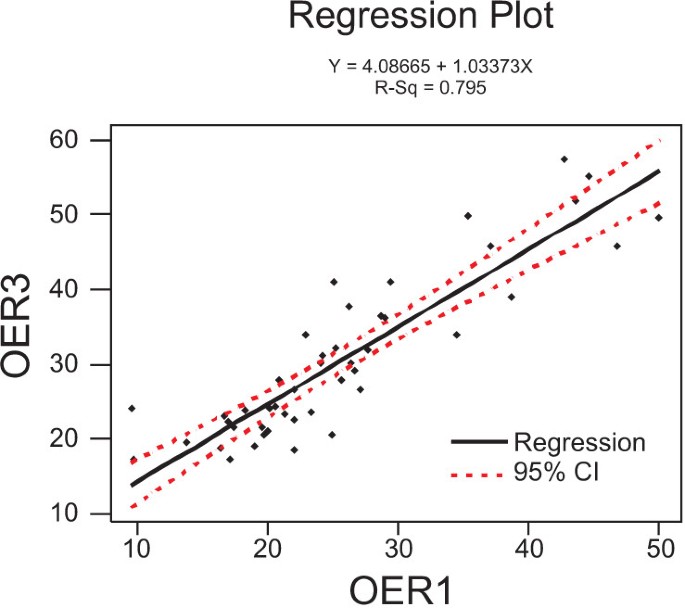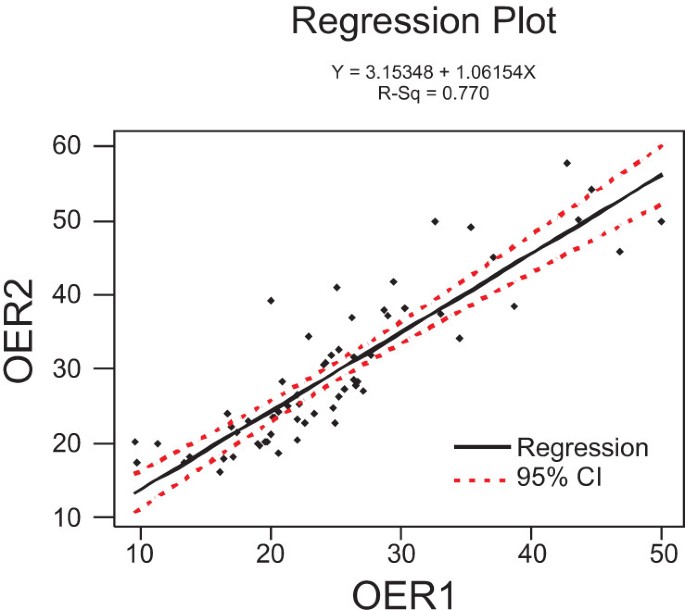 Discussion
These three methods can be used to calculate OER. However, the conventional method (OER1) appears to have more variability than OER2 and OER3. OER3 (SpO2 and SvO2–CCO), in contrast, is the simplest and most accurate method for continuous monitoring of OER in intensive care management.
About this article
Cite this article
Prasad, B., Giles, S. & Gao Smith, F. Correlation between three methods of calculating oxygen extraction ratio (OER). Crit Care 3 (Suppl 1), P142 (2000). https://doi.org/10.1186/cc516
Published:

DOI: https://doi.org/10.1186/cc516
Keywords
Care Management

Simple Linear Regression

Continuous Monitoring

Mixed Venous Blood

Continuous Cardiac Output