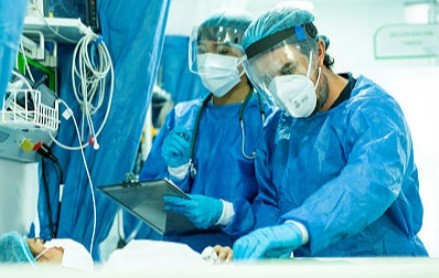 Critical Care is planning a new Thematic Series on "How the covid-crisis changed our lives in the ICU".
We are calling for contributions focused on how COVID pandemics changed the daily activities in the ICU. They may have the format of a commentary, viewpoint, review article and research article.
Contributions should focus on a particular aspect that changed in our ICU: the way we make rounds, we allow family presence, we monitor patients, we use echo techniques and apply renal replacement therapy, etc. These papers should bring some guidance to others to improve quality of care.
Relevant papers can be submitted via the Springer Nature Article Processing Platform (Snapp) by selecting the article category "Thematic Series" and the T.S. title "How the covid-crisis changed our lives in the ICU".
Please note: all submissions will be evaluated for relevance to the theme and will be subject to peer review.
Instructions to authors are available here.
Access Thematic Series contents here.